When I used to work with Downeast Dog News on a regular basis, one of my favorite parts was getting to go to all the dog-related festivities throughout the state of Maine. This weekend, I revisited that by attending to Dock Dogs, an international competition in which dogs of every size, age, and breed take a flying leap off the Dock Dogs stage into a pool of water. Ben and I went on Saturday. The sun was high; it was about eighty degrees; the place was packed. And loud. I tend to be a little skeptical of these things nowadays – or maybe I just am more worried about the dogs than I used to be, so I was paying close attention to whether they seemed stressed, too hot, or pressured into something they clearly wanted no part of. Thankfully, that was not the case.
While Ben and I both could have done without the DJ or "Sweet Cherry Pie" blaring out of the speakers, before long we lost track of the background noise and focused on what was actually important: the dogs. I got some fairly good shots, so thought I would share those with you here.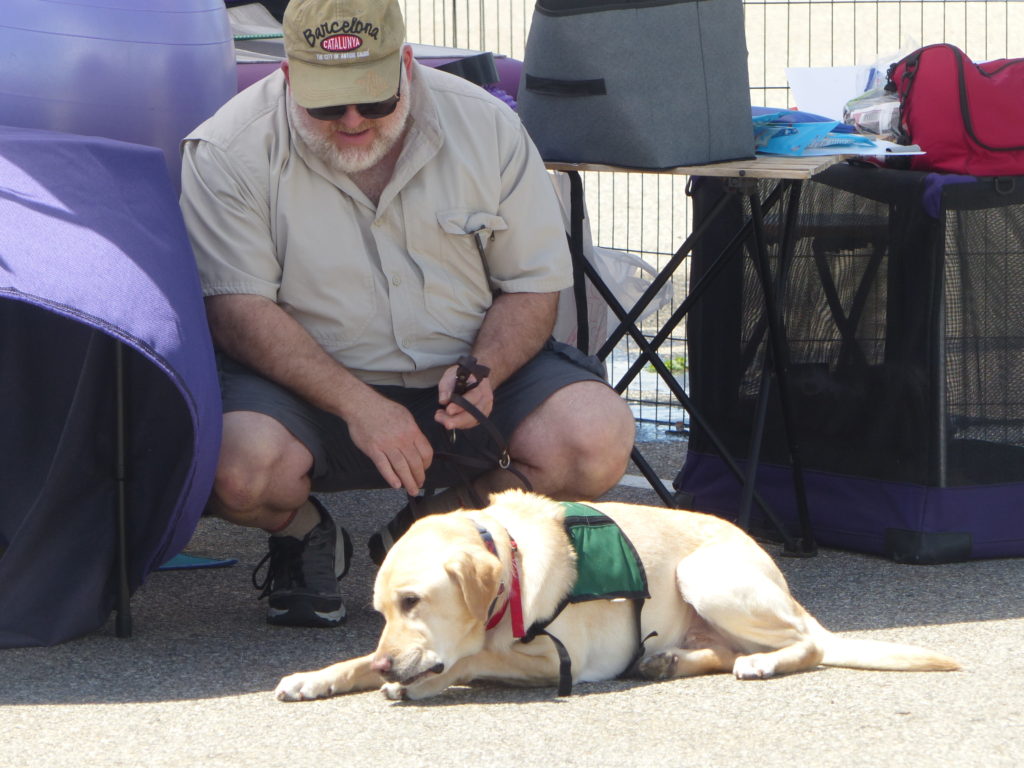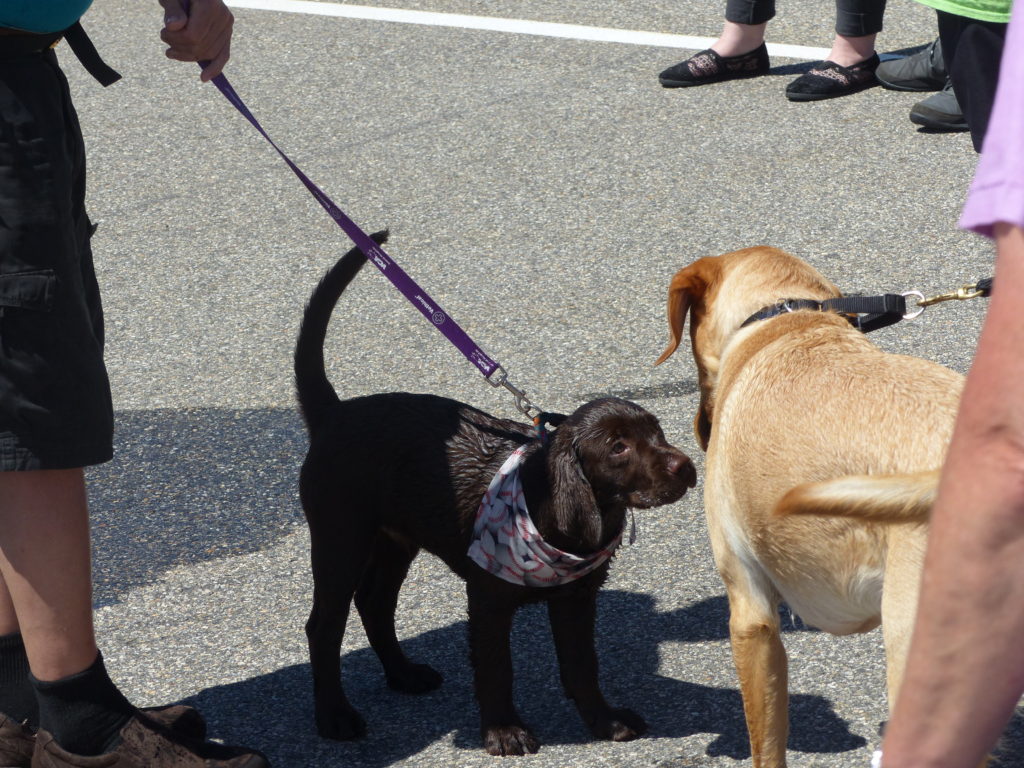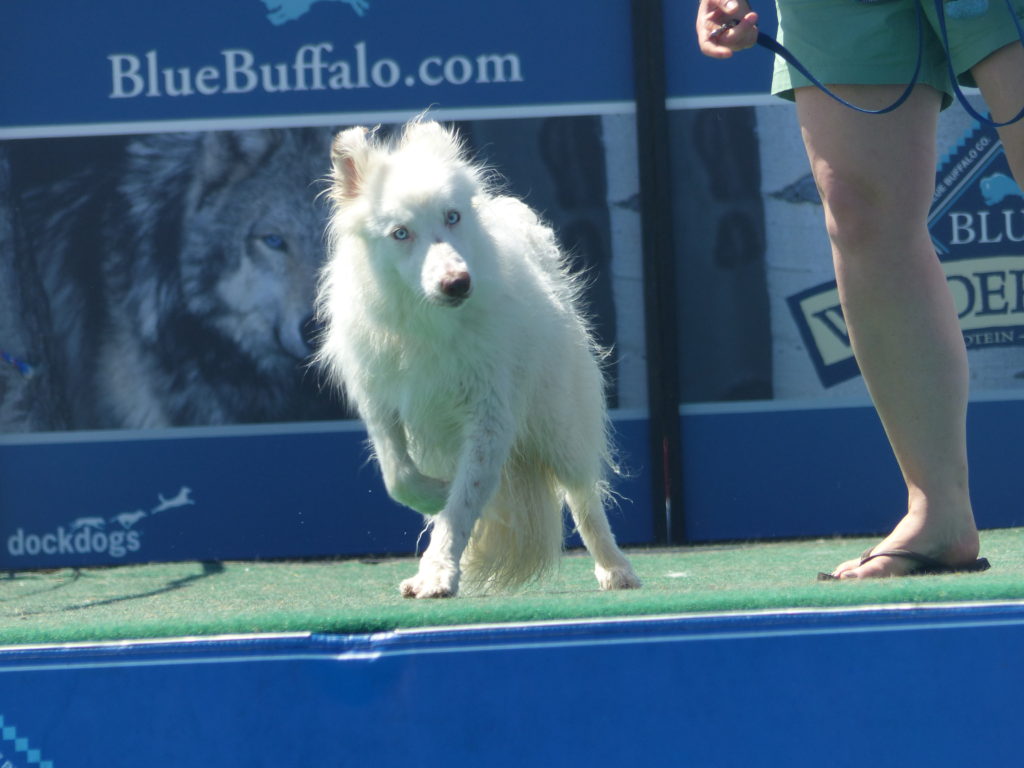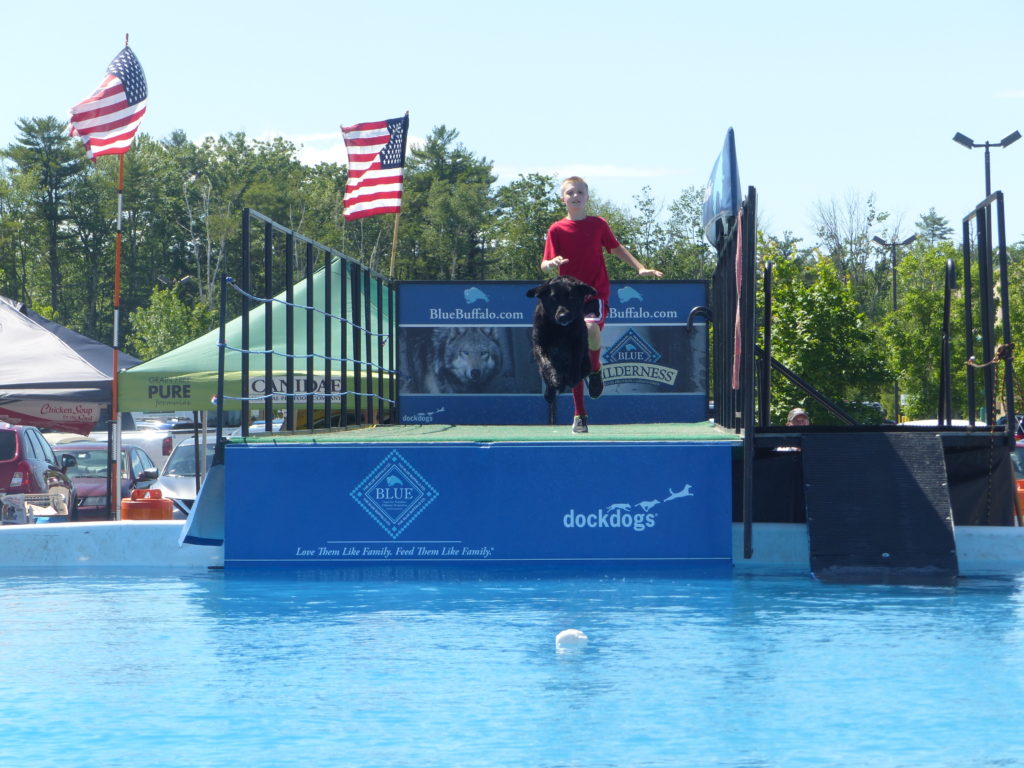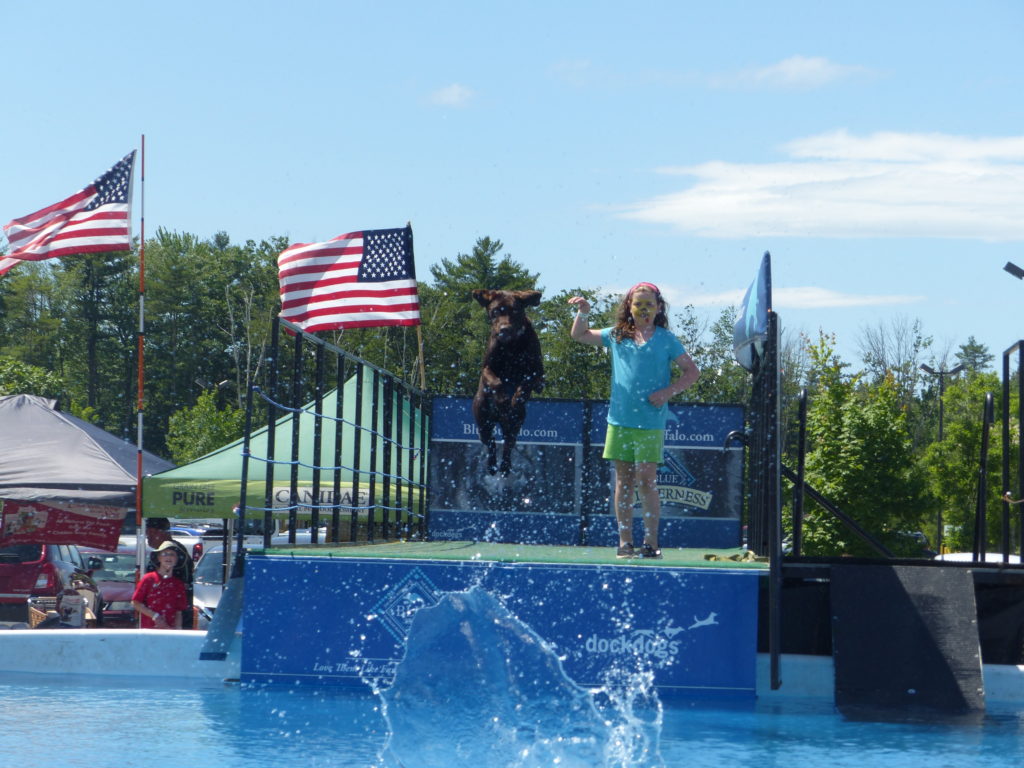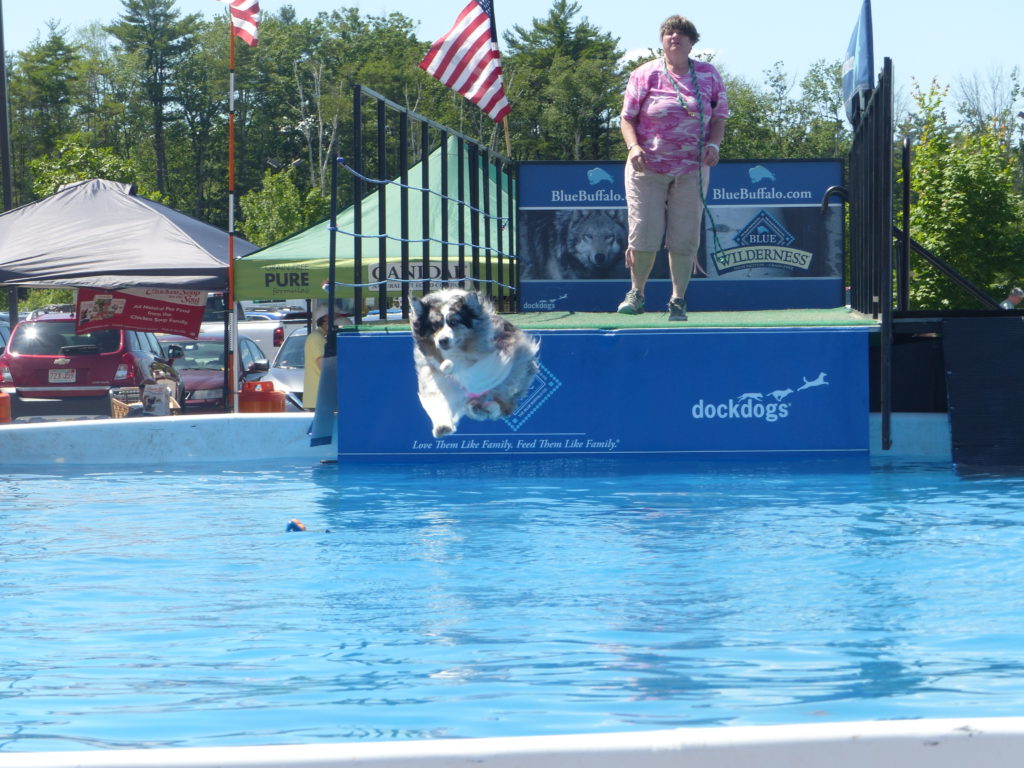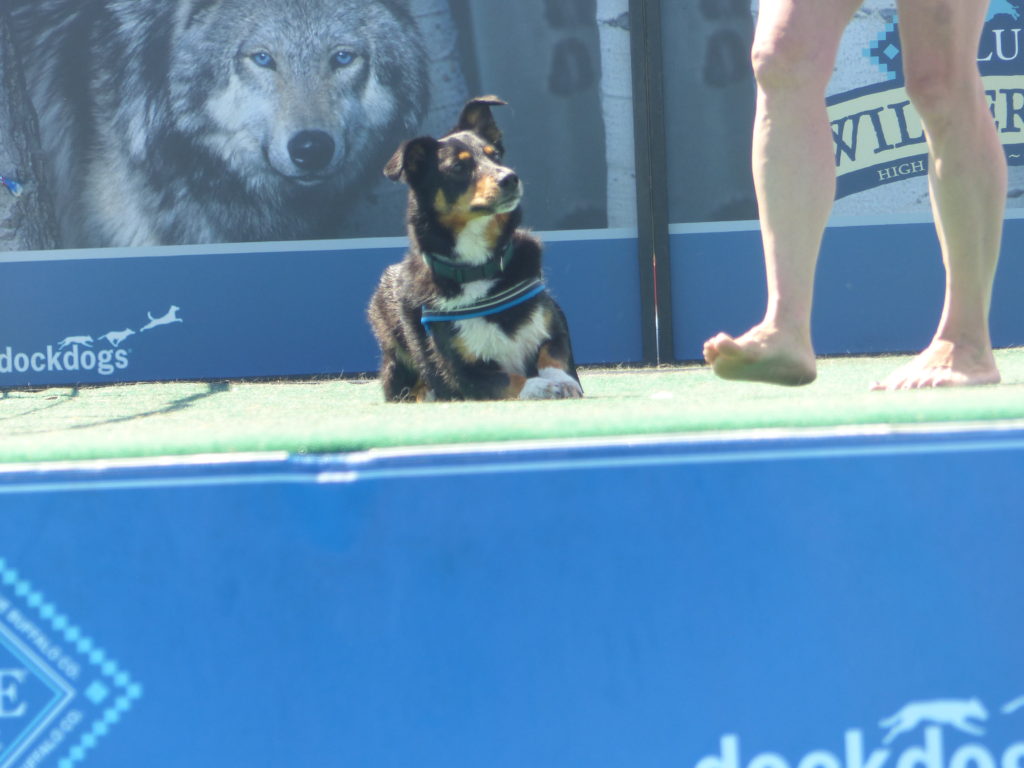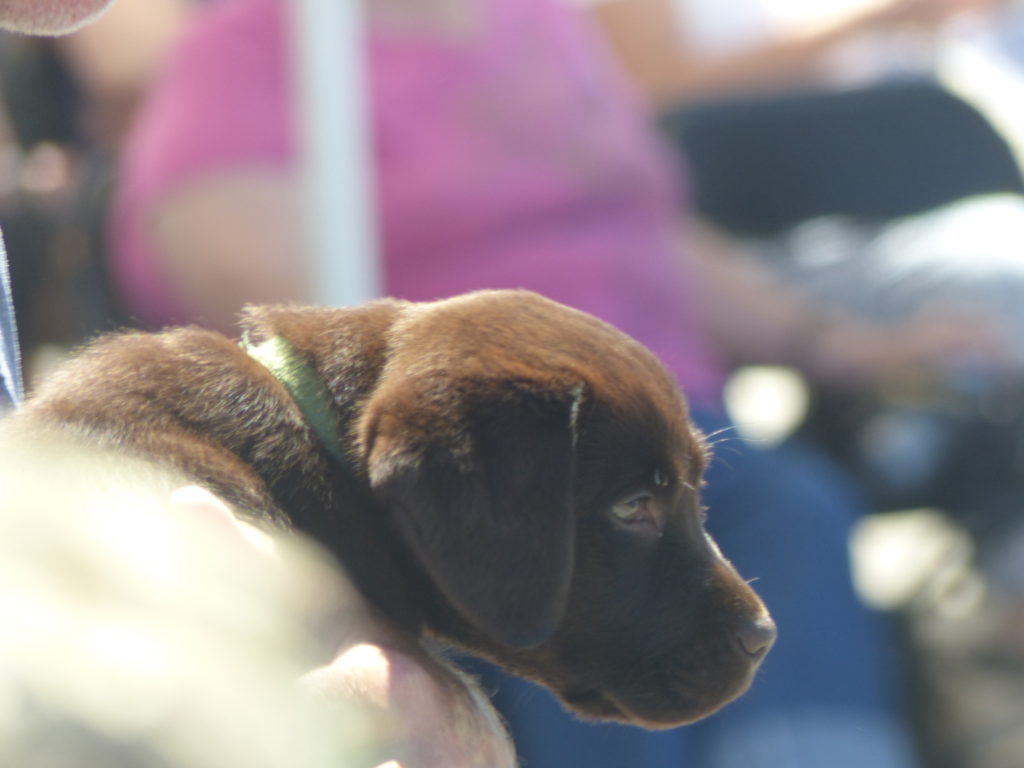 I took a ton of photos of the event, but I figure I'll end it here — is there any way better to close a post than with a puppy's fuzzy face? I have so very many updates I'll be giving in the next newsletter, which will be out on July 1st. In the meantime, stay cool out there!
Jen Blood is author of the USA Today-bestselling Erin Solomon Mysteries and Flint K-9 Search and Rescue Mysteries. Click the link here for your free copy of Jen's starter library, including two full-length novels and a collection of short stories.