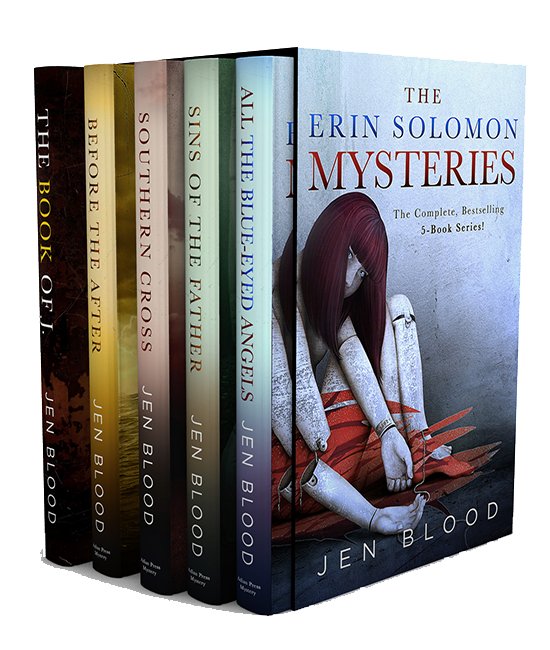 By Jen Blood
Erin Solomon Mysteries
5-Book Set
This set includes the FIVE complete novels in the best-selling Erin Solomon series, coming in at nearly 1500 pages of edge-of-your-seat suspense, epic romance, and a conspiracy that delves into the darkest chapters of American history.
Bold, impulsive, and funny as hell, investigative reporter Erin Solomon is obsessed with the single event that changed the course of her life forever: the alleged cult suicide of the Payson Church of Tomorrow. She's tried to move on, tried to forget the night the church she once called home, the congregation she thought of as family, burned to ashes. She moved away from her hometown of Littlehope, Maine, got married, tried to live a 'normal' life…and failed. Miserably.
Now, nearly twenty-five years after the fire Erin witnessed as a child, she's given up pretending she can simply forget. Newly divorced, physically broken, she returns to Maine to at last learn the truth behind the mystery of the Payson Church of Tomorrow. It isn't long before the questions she desperately wants answered lead her to truths about herself and her own history that she never imagined.  
Best Selling Author
Jen Blood
Jen Blood is the USA Today-bestselling author of two critically acclaimed, action-packed mystery series: The Erin Solomon Mysteries and the Flint K-9 Search and Rescue Mysteries. Both series feature strong, independent women who dominate in their chosen fields (Erin Solomon as an investigative reporter intent on learning the truth about her own past; Jamie Flint as a single mom, small business owner, and K-9 search and rescue trainer and handler).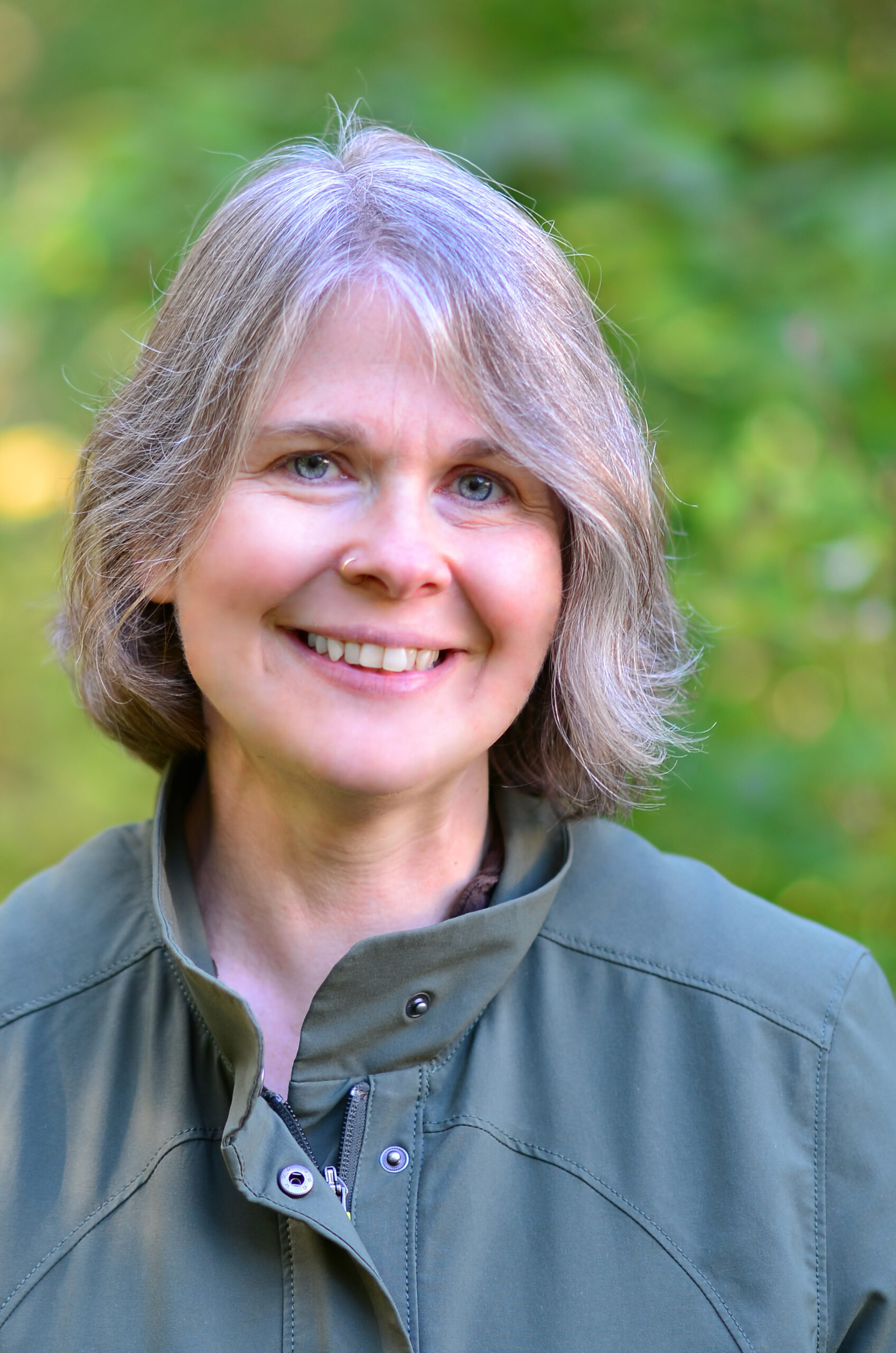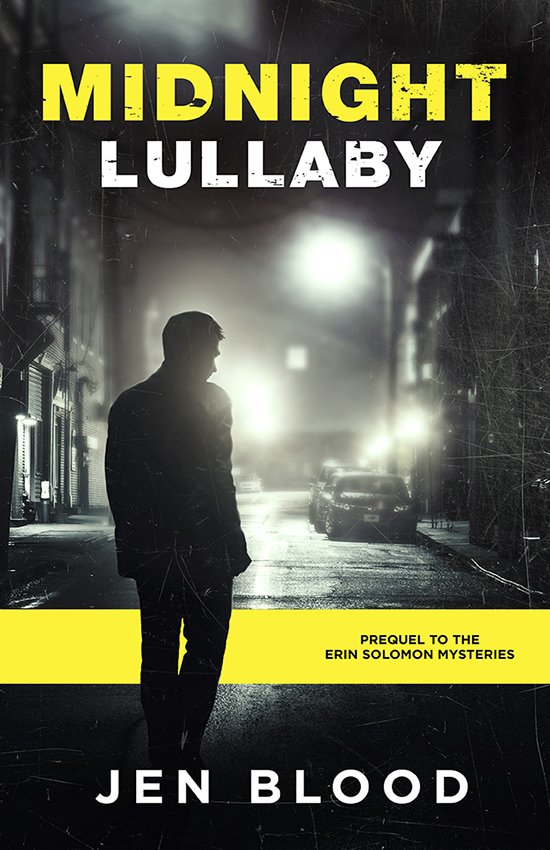 Midnight Lullaby
In the summer of 2000, a ritual killer is loose in Portland, Maine. Reporters Erin Solomon and Daniel Diggins will do whatever it takes to get the story – risking their lives in the process.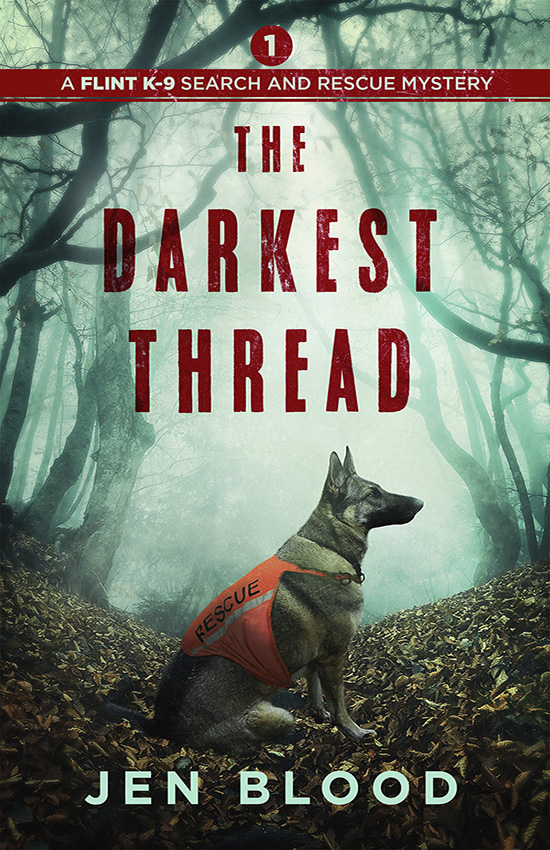 The Darkest Thread
Two missing sisters, a forest infamous for its sinister history, and a sadistic killer with a twisted sense of right and wrong.
K-9 handler Jamie Flint and her dog Phantom battle the clock and the elements to find the girls before it's too late.
The pacing is flawless, building steadily to a riveting climax. The characters are complex, likable and expertly drawn. If you enjoy contemporary mysteries, then you don't want to pass on this one. 
– Tahlia Newland, Awesome Indies Book Reviews
My Writing Blog
Follow Along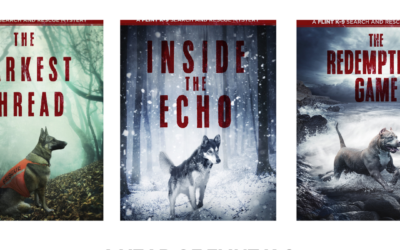 I know I'm not alone when I say 2020 was...well...let's go with challenging. More than once I was convinced the blasted year would never end, but I'm so grateful to say that my family and I survived relatively unscathed. No one suffered with Covid, and because...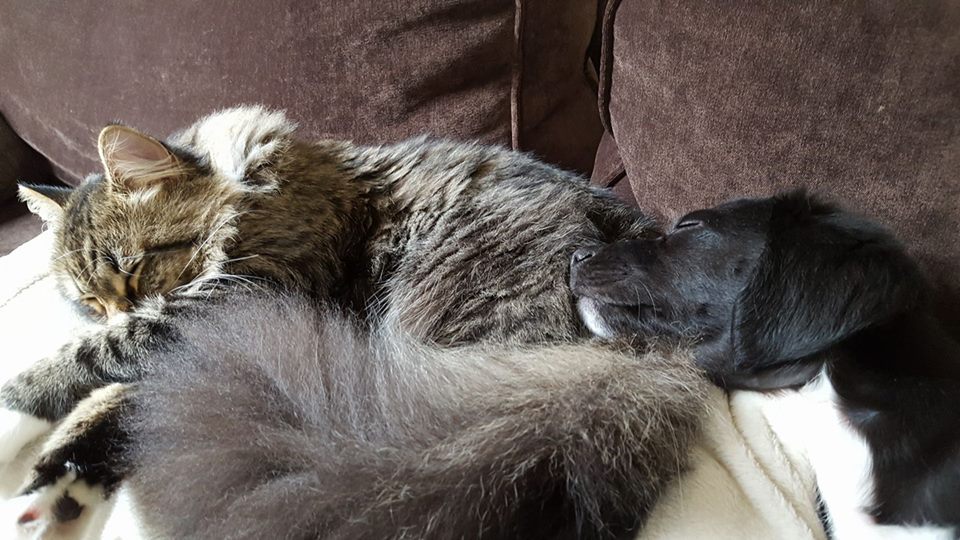 In this month's Maine Crime Writers post, I give a brief history (and plenty of pics and video) of Magnus the Cat and Marji the Puppy, the newest members of the family here in Phippsburg. Read it here!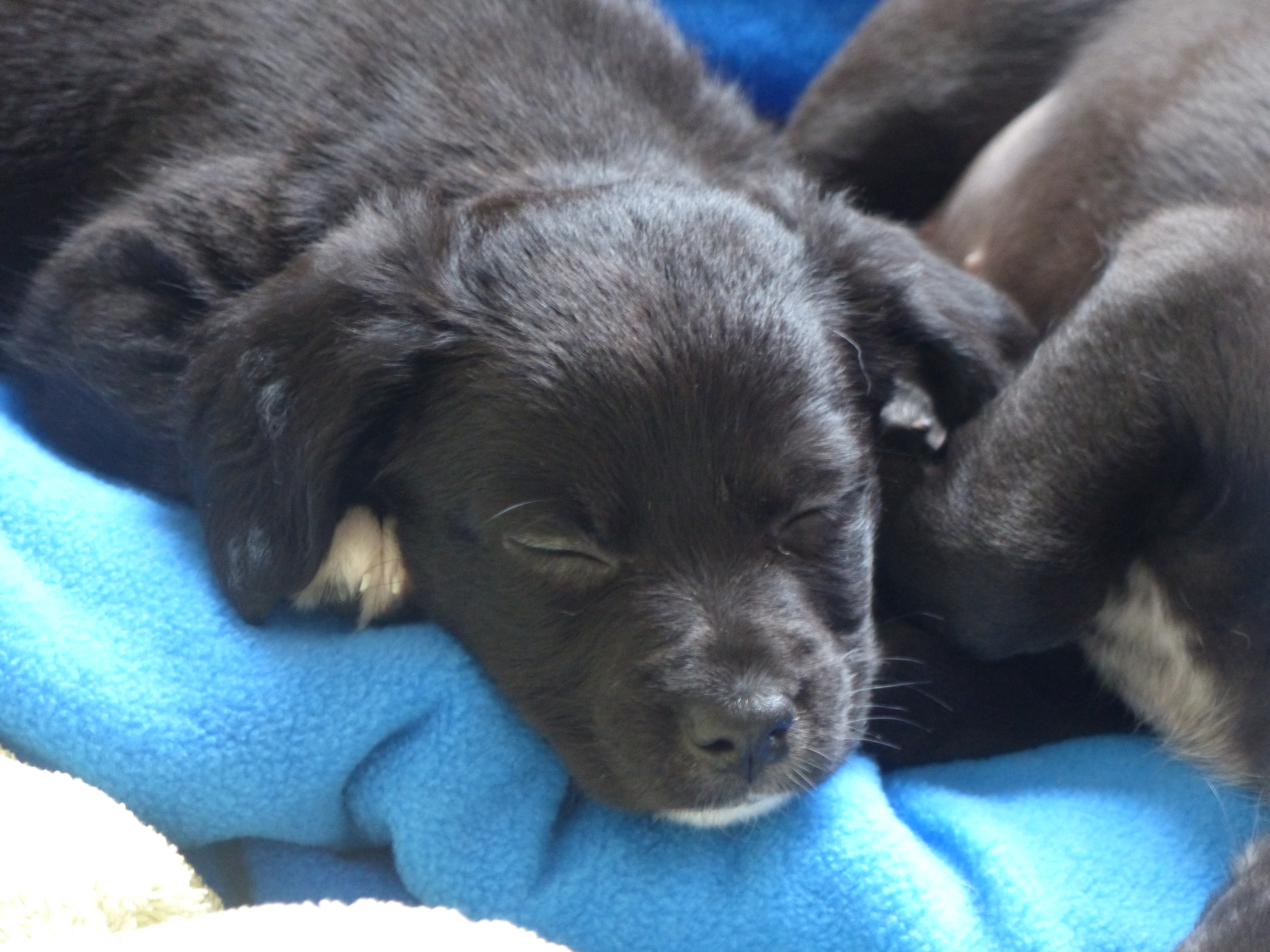 So... Remember those puppies I was shooting last week? Photos, people, just photos. Relax. Anyway... It turns out, those puppies needed a foster home for a couple of weeks. I applied to be a foster a couple of weeks ago, and had been asking about what they were doing...