For Years, Maya Has Dreamed of One Thing: A Puppy of Her Own...
Now, on her sixth birthday, Maya's mom and dad announce that they are going to the animal shelter – where Maya can finally pick out the puppy she's always wanted.
But when Mrs. Warner, the director of the animal shelter, brings in the first contender, Maya is disappointed. This isn't a puppy at all. Instead, Adie is a quiet, sweet older dog. How can Maya choose between Adie and the squirming, whirling puppies all around her?
Author Jen Blood tells a heartwarming story for animal lovers of all ages, complemented by the gentle illustrations of noted Maine artist Thomas Block in one of his final works. Printed with pride by Lincoln County Publishing Company in lovely midcoast Maine.
Paperback, 34 pages.
"Maya" Art Work by Thomas Block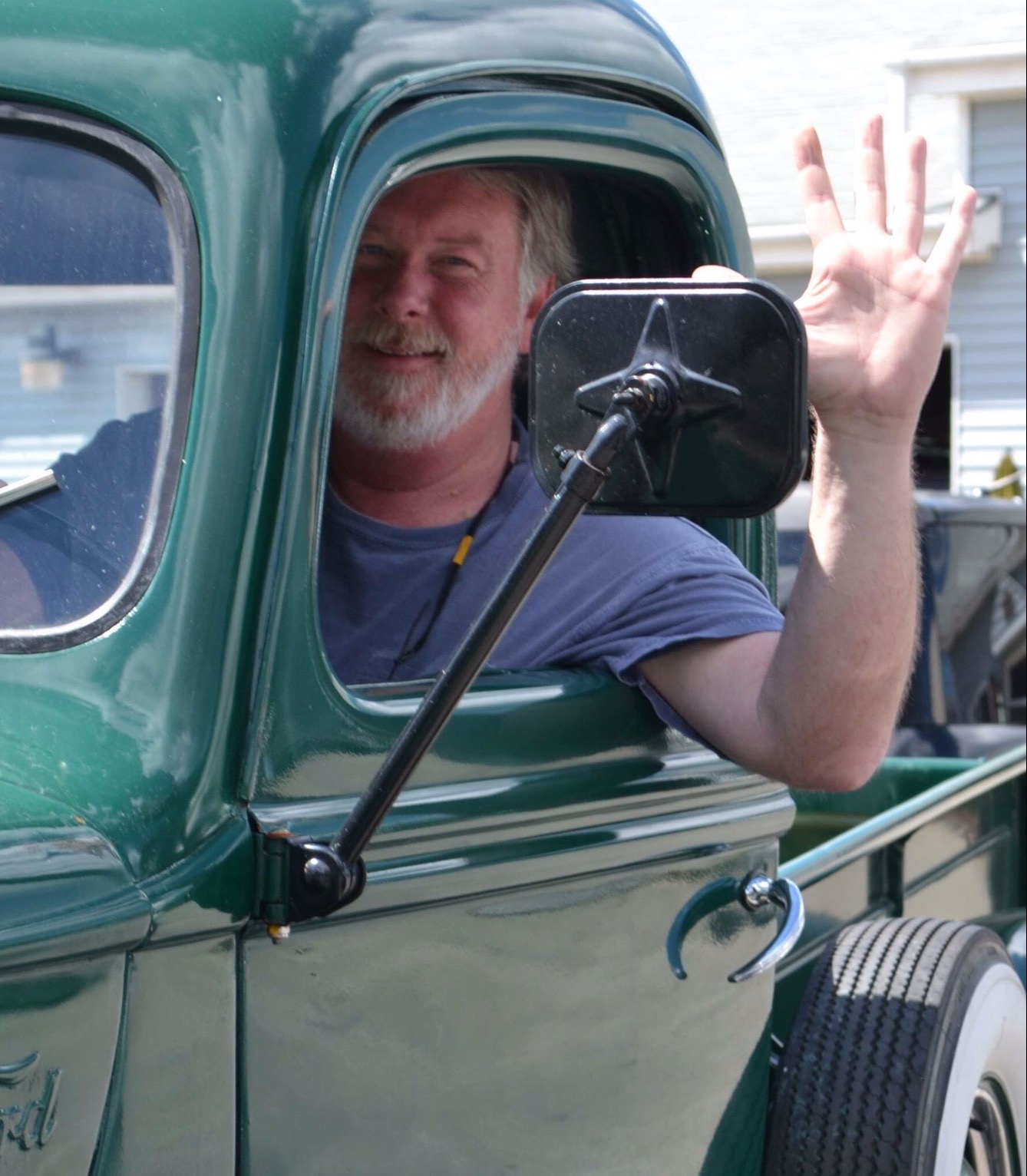 Thomas Block
Artist, Music Man, Teacher
Thomas Block had his first one-man show in a gallery while he was still in high school. He went on to become an award-winning art teacher, named Art Educator of the Year by the Maine Art Education Association. Upon retiring from teaching, he continued to work in a variety of media – oils, watercolors, pastels, pen and ink, charcoal, egg tempura, sculpture, and mixed media. Tom was also my art teacher in midcoast Maine. As a shy teen with no confidence whatsoever in my own artistic talent, he was a non-judgmental, quietly encouraging force in my world – as he was to so many others.
It had been a dream of mine to work with Tom on a children's book for years. During a book festival in Boothbay, Maine, in which we were both featured in the summer of 2016, I approached him with an idea. He was immediately enthusiastic, and we parted ways with a loose plan in place. It took a few months for me to pull things together on my end, but in January of 2017 Tom began work illustrating Maya Picks a Puppy. He was prompt, professional, good humored… In other words, a dream to work with. Within a month, he had completed all eighteen illustrations and weighed in on the story, cover, and marketing.
In March, I got an email from Tom saying that they had found a mass in his lung.
Three months later, at the end of June, he passed away unexpectedly after what had been deemed a successful cancer treatment, leaving behind a legion of grieving former students and fellow artists. In the face of such tragedy, I find solace only in the fact that we were able to work together on this project before his passing. He truly was a remarkable spirit, and one who continues to leave a hole in the lives of those he touched.